A consulting firm in market intelligence, marketing research, opinion polls and trend analysis founded in 1965.
Life to ideas  is our value proposition. We identify the needs, expectations and attitudes of your customers, target audiences and audiences (Life) to make them aware of the relevance of your propositions, offers and innovations (your Ideas).
An exceptional partner to help you convert your stakeholders, armed with a thorough understanding of what motivates them.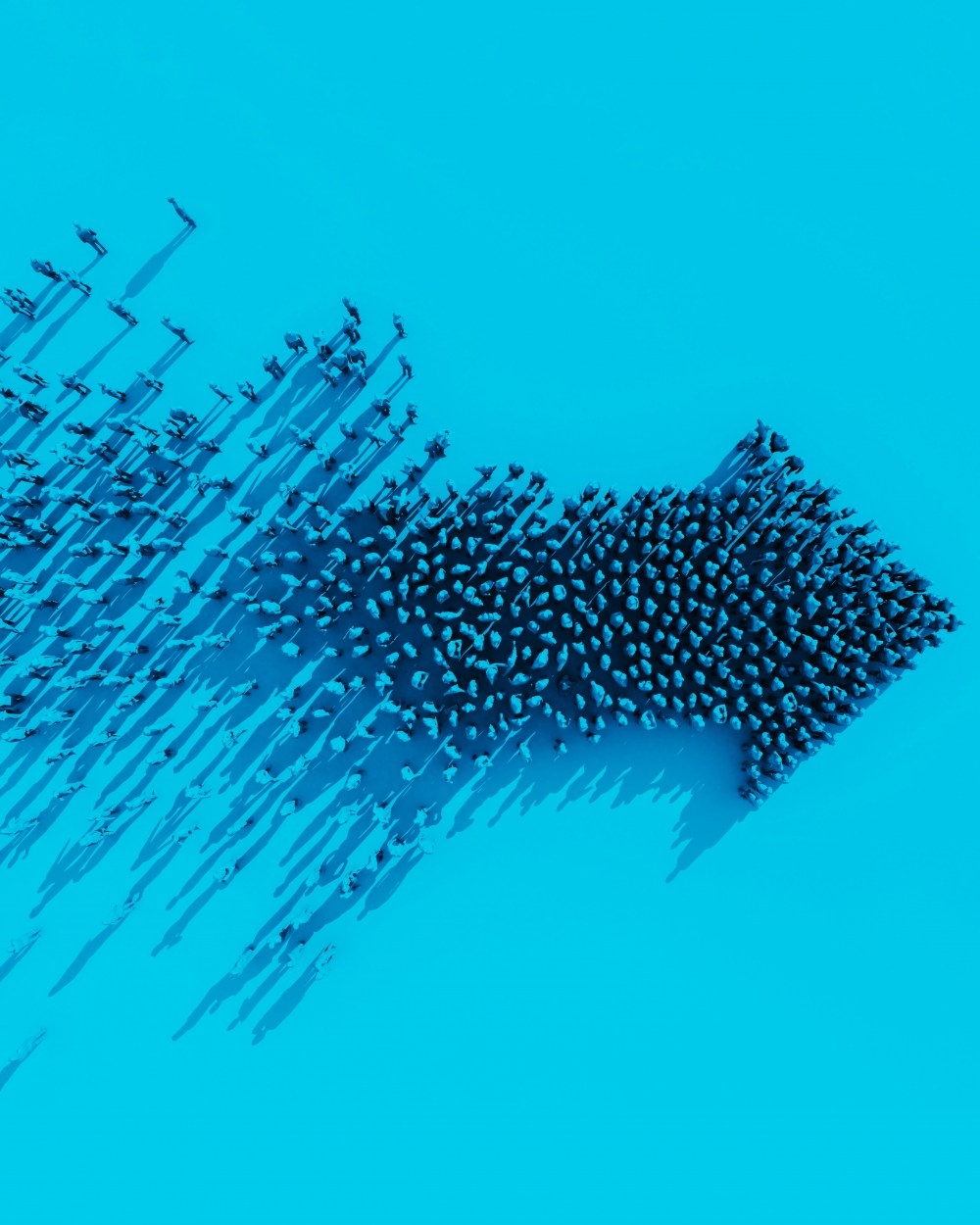 To support you in converting your prospects and target audiences. To optimize the loyalty of your audiences and stakeholders and help you meet your goals.
To identify all the needs, expectations and attitudes of consumers and citizens necessary to help you (legitimately) convert them.
To offer you a unique perspective on the motivations underlying people's actions, that explain their choices and attitudes.
To help companies, institutions and organizations fully meet the needs of their stakeholders by identifying all their aspirations, even the seemingly insignificant ones.
We have been helping clients optimally connect with their audiences since 1965.
Life to ideas — from individuals' needs and attitudes to your boldest aspirations.
CROP's founding — Quebec was in the midst of the Quiet Revolution. CROP was the only Quebec-based polling firm at the time to bear witness to the profound changes occurring in the Belle Province. Sociologist Yvan Corbeil established the Centre de Recherche sur l'Opinion Publique (Centre for Research on Public Opinion), henceforth known by its acronym, CROP.
One of the first public opinion polls to appear in the Quebec press was published by the leading English-language newspaper, The Montreal Star. The poll had been conducted by CROP: 72% of French-speaking Quebecers (whose spoken language was French) did not believe that General de Gaulle was advocating for Quebec independence when he shouted "Vive le Québec libre" from the balcony of Montreal City Hall on July 24., 1967.
CROP began doing surveys across Canada. CROP became a pan-Canadian research firm offering a portfolio of market- and societal intelligence services.
CROP conducted the first sociocultural market survey on why housewives were having trouble accepting ready-to-eat foods. They felt that these products devalued their role as wives and mothers!
CROP launched the CROP Bulletin, the first quarterly omnibus publication on public opinion and consumer attitudes in the country. The trends and phenomena that CROP still monitors today began to be measured by this program.
CROP launched the 3SC, CROP's Sociocultural Change Survey System, whose exclusive Canadian license had been obtained a few years earlier from the French company, Cofremca. This research and consultation program tracked the changes in the psychology and core values of people in their role as consumers and citizens. The 3SC became today's Panorama program.
CROP added to its arsenal a series of experimental protocols (such as ethnography) to establish ever more intimate interactions with participants. CROP subsequently perfected these methods for online use ("nethnography").
CROP launched JAM, a research protocol that lets survey participants express themselves freely on any topic (through open-ended questions), while also commenting on the responses of other survey participants. At the end of the process, the results from all the ideas expressed and the most popular ideas are quantified. The ideal integration of qualitative and quantitative protocols.
CROP invested in artificial intelligence (AI) and quickly gained expertise in querying large databases. By incorporating the values from its Panorama program, CROP was able to explain to clients how their databases could be exploited for marketing purposes.
CROP launched the Milieus program after concluding an agreement with Vividata, the leader in Canadian cross-media and consumer research. Milieus is the result of the integration of CROP's database of Canadian consumer trends and hot buttons with Vividata's database on the consumption of products, services, brands and media in the Canadian marketplace. Milieus offers an in-depth investigation of Canadian consumer lifestyles and values.
The CROP management team and employees are committed to quality and continuous improvement in all areas of the organization.  
By working as a team on the improvement process, we are determined to ensure a level of quality for the primary benefit of our customers.
CROP is an ISO 20252:2019 certified company.  View our declaration of compliance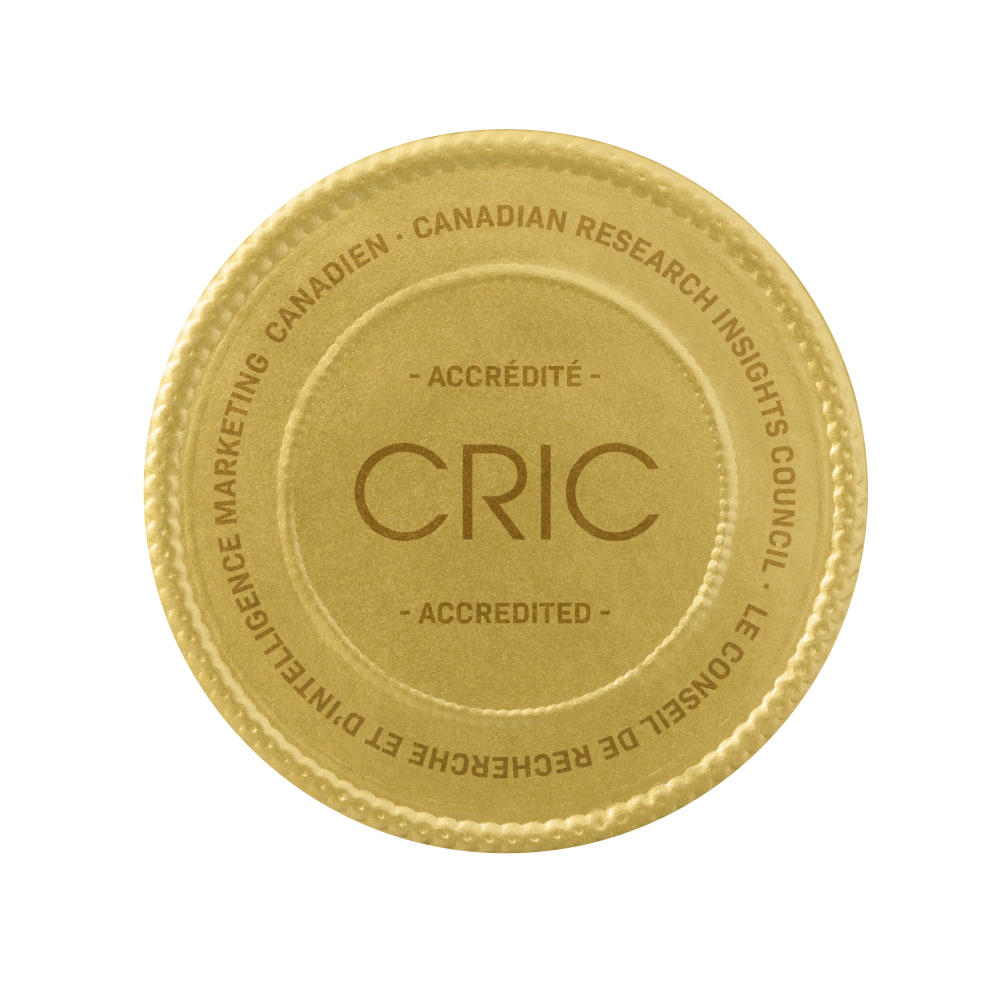 Alain Giguère joined CROP as a project manager in 1981 and has been the company's president since 1987. Alain is the indisputable public face of the firm. Trained in sociology, statistics and demography, he was initially responsible for directing the company's cutting-edge methodologies. He acquired his expertise in marketing and communications at numerous training courses with CROP's partners in Europe and the United States, and particularly through the firm's participation in the RISC (Research on International Social Change) network.
As president, he has dedicated himself to CROP's vision of growth and innovation. He is the architect of the Panorama program (originally called the 3SC when launched in 1983), the largest study ever conducted in Canada on consumer and citizen values.
Alain is recognized as an authority on the social psychology of consumers and citizens and its impact on organizations and brands.
He is as passionate about research as he is about life in general.
Dominic Bourdages has long been fascinated by consumer psychology and how it can be leveraged to improve corporate communications and marketing strategies, which makes him a perfect fit with CROP's research team.
His nearly 25 years of professional experience includes expertise in developing personalized communications campaigns, database mining, optimizing sponsorship ROI and retail promotions. He has worked primarily with companies and organizations from the food industry, telecommunications, finance and transportation.
Dominic's in-depth understanding of business modeling and the corporate world, in general, is especially valued by clients.
Stéphane Gendron, vice president at CROP since 2005, has a background in political economy with a specialization in quantitative studies. In his more than 35 years of marketing-research experience, he has worked on both customer and supplier studies, developing an expertise in translating research results into recommendations for concrete actions for client companies and organizations.
In his role as vice president, Stéphane plans and executes research and consulting mandates, particularly those that measure the customer experience. He is responsible for the creation of CROP's Fidelus program, which measures the satisfaction of client customers. He uses qualitative and quantitative research protocols to establish a complete diagnosis of the customer experience and to recommend the ways of improving service.
Stéphane is a recognized expert in the measurement of the customer experience and has lectured on the trends and best practices in this area. For several years, he has been conducting an in-depth study for the Quebec Marketing Association on the satisfaction of Quebec consumers, which ranks Quebec companies in terms of their customer experience.
Over the course of his career, Stéphane has also executed mandates for other types of marketing research, including market assessments, new product assessments, and advertising strategies for telcos, insurers, finance companies and retailers.